Welcome to K.D. Berst Law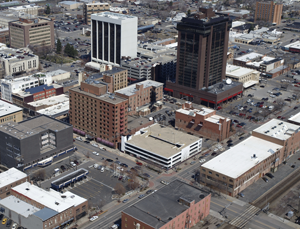 Attorney Profile
A Billings girl born and raised. "I love Billings!" "I love Montana!"
I come from a close knit family. My dad is a local Veterinarian, my mom, brothers and I grew up helping and working at my dad's clinic. From my parents I learned the value of hard work, and that you don't stop working until a job is, not only done, but done well.
My early education took place at Trinity Lutheran School where I learned how important team work is. At West High School I continued to learn how to compete as a team member on the volleyball team, and soon discovered my true passion, Speech and Debate which lasted through my college years at Rocky Mountain College, The University of Idaho, and even now I am involved with judging local tournaments in Billings and other communities. I also aided in creating and hosting a speech meet for the local parochial schools.
I've learned a great deal from my experiences growing up, attending school and living in the Billings community. Preparing a legal case takes the same kind of diligence, attention to detail, listening, and perseverance that has been a part of me my whole life. I strive to give every case the attention and care that clients expect and deserve when hiring professional services to be performed at critical junctures of their personal and business lives.
My professional training and experience, as well as my life beyond the courtroom and law books, allow me to provide quality service to my clients in the Billings community and surrounding areas.